Welcome to Olives Et Al
Rather lovely stuff from around the globe
We've been creating, sourcing and supplying original and genuine stuff for around 30 years now. All centred around recipes and techniques collected on our original year-long motorcycle journey around the Med, Middle East and North Africa, and on the many miles we've covered since.
More?
"Olives Et Al on the label is a guarantee of a top notch olive"

Tom Parker-Bowles • The Mail on Sunday
"Olives Et Al is a champion of the best quality olives"

Sheila Keating • The Times
"The best olives in the UK"

Caroline Boucher • The Observer Food Monthly
"Oh my! The best thing I've ever put in my mouth..."

Captain Tiptoes
Charlie. 12 years 9 months
Exceptional Olives
Our Olives are fully-matured, hand-sorted, and marinated using original recipes & traditional methods at our Dorset HQ where we've worked with our olive suppliers for more than 25 years.
Shop Collection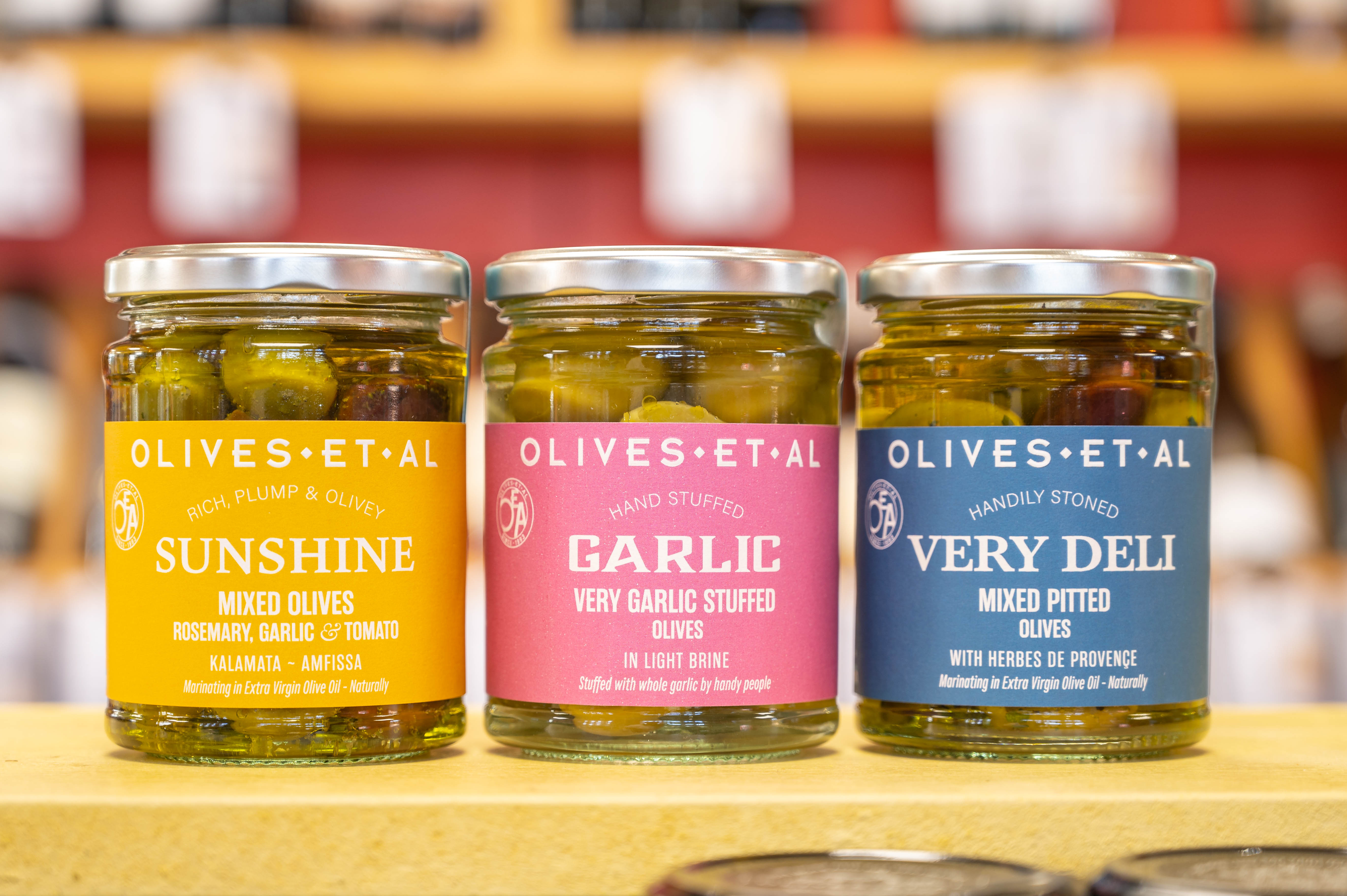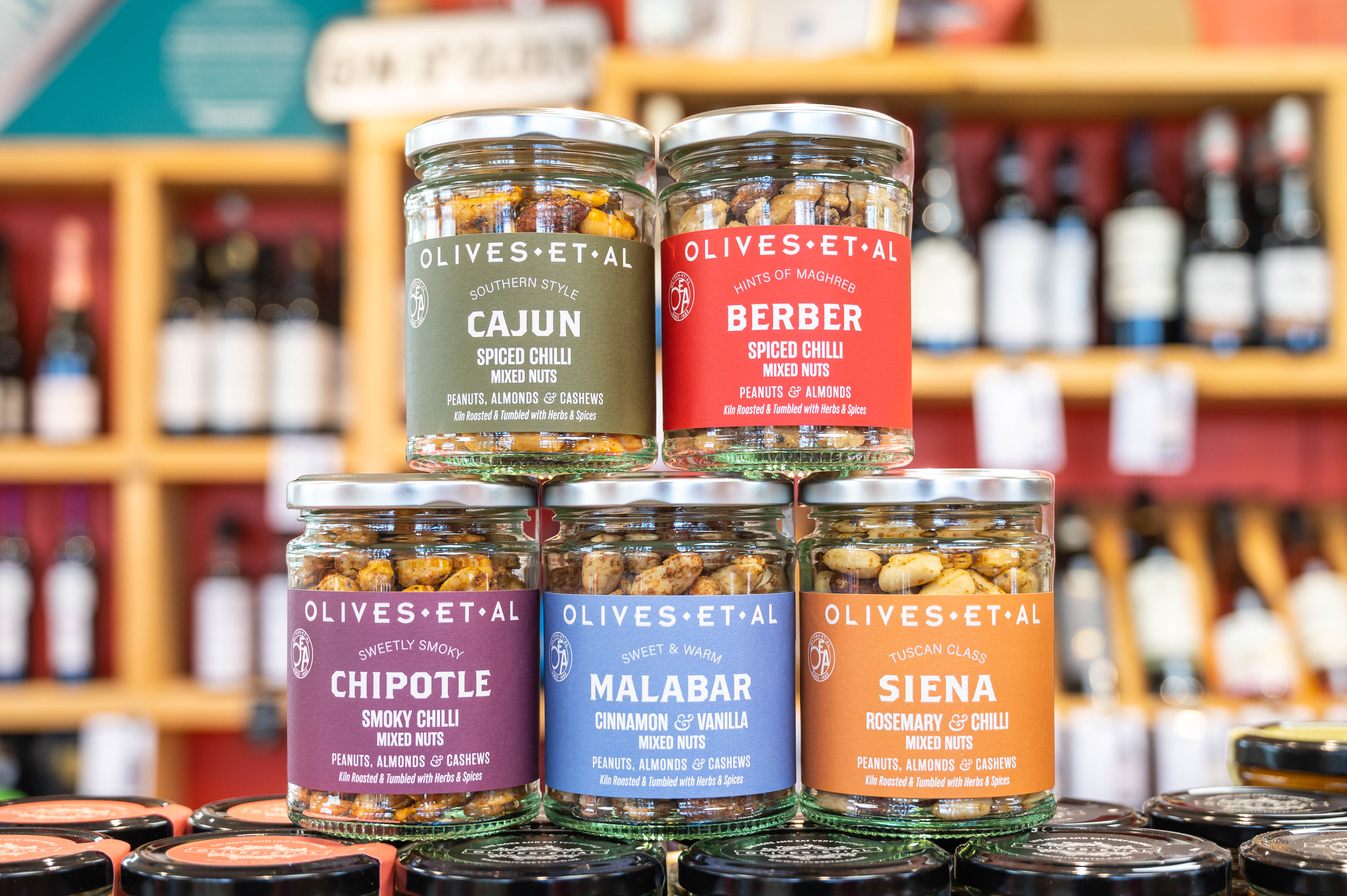 Kiln-Roasted Nuts
Our Nuts are hand-roasted in a hot air kiln, then seasoned & tumbled with spices at our dedicated Nuthouse in Dorset, where we invented the process 20 years ago.
Shop Collection
Dressings & Marinades
Our collection of eight Dressings & Marinades, from classic to fruity to devilishly spicy, all made right here at Olives HQ in Dorset with Extra Virgin Olive Oil, naturally.
Shop Collection