OEA, Your Way — Introducing Trade Online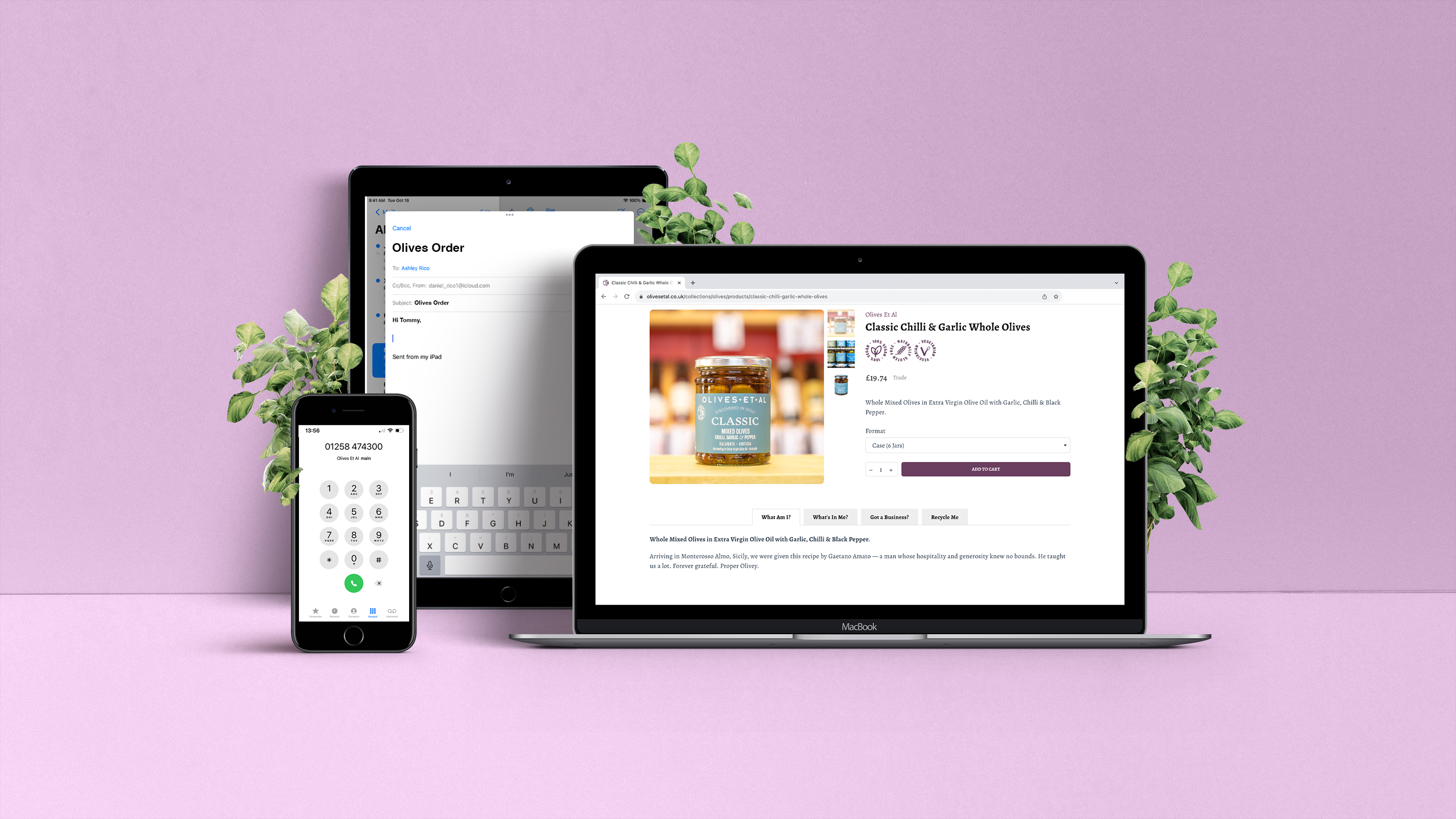 If there's one thing we've learnt in our 30 years working with customers ranging from delis to farm shop, pub groups to airlines, cinemas to cruise lines and all points in between, it's that no two businesses are the same.
What's more, with the challenges and changes everyone's gone through over the past few years, businesses are even more complex and diverse than ever before.
We've always worked with farm shops that also have restaurants, where they might use our Dressings as ingredients which customers can then buy to take home.
But nowadays a Deli may also have Airbnb accommodation upstairs, or a pub might have a mobile pizza truck. We even found a farm shop which is also a wedding venue, and part of a group which also have a couple of Asian restaurants, a luxury yacht for charter and even its own hot air balloon!
Your Success, Your Choice
We can't be successful without you being successful, so we're always listening and trying to find out what you are up to so that we understand as much as we can about your operations. And, more importantly, how you want to work with us, where we're happy to offer you a number of choices…
#1 Give Us a Call
We Oliveers love a good conversation, so give us a call on 01258 474300 any time (well, within office hours at least).

Talk to Tommy or David (or whichever Oliveer picks up the phone) and help them discover all the various elements and operations in your business so we properly understand which ranges and products would integrate best and develop your overall sales

We'll get your order processed whilst you're on the phone, where we can check stock and give you an accurate delivery times along with some discussion about which products might work best for you.
#2 Drop Us An Email
Our inbox is always open at team@olivesetal.co.uk if tou prefer to catch up after office hours

Drop us an email with your order, ideally quoting your details (phone number essential!) and the products you'd like, and we'll get your order processed and confirmed on the next working day.
#3 Introducing our Online Trade Store
We know everyone is increasingly online, increasingly mobile, and always looking for the easiest way to place orders.

So, we've developed a dedicated Trade function to our website so you can order cases at trade prices online.

Simply browse olivesetal.co.uk and add to your basket the Trade Case version of the product you'd like to order (i.e. Case of 6 Jars) and build your order online, then use the code TR2023ADE to apply a discount to trade prices.

When you're ready to check out, you can either pay online with a payment card or, if you have an existing credit account with us, you can choose to have the balance added to your account. (Note: Orders on account are subject to credit status which we'll verify before processing and sending the order.)

Our website is fully responsive for mobile, so you'll always have access to our full product catalogue in your pocket. Nice eh?