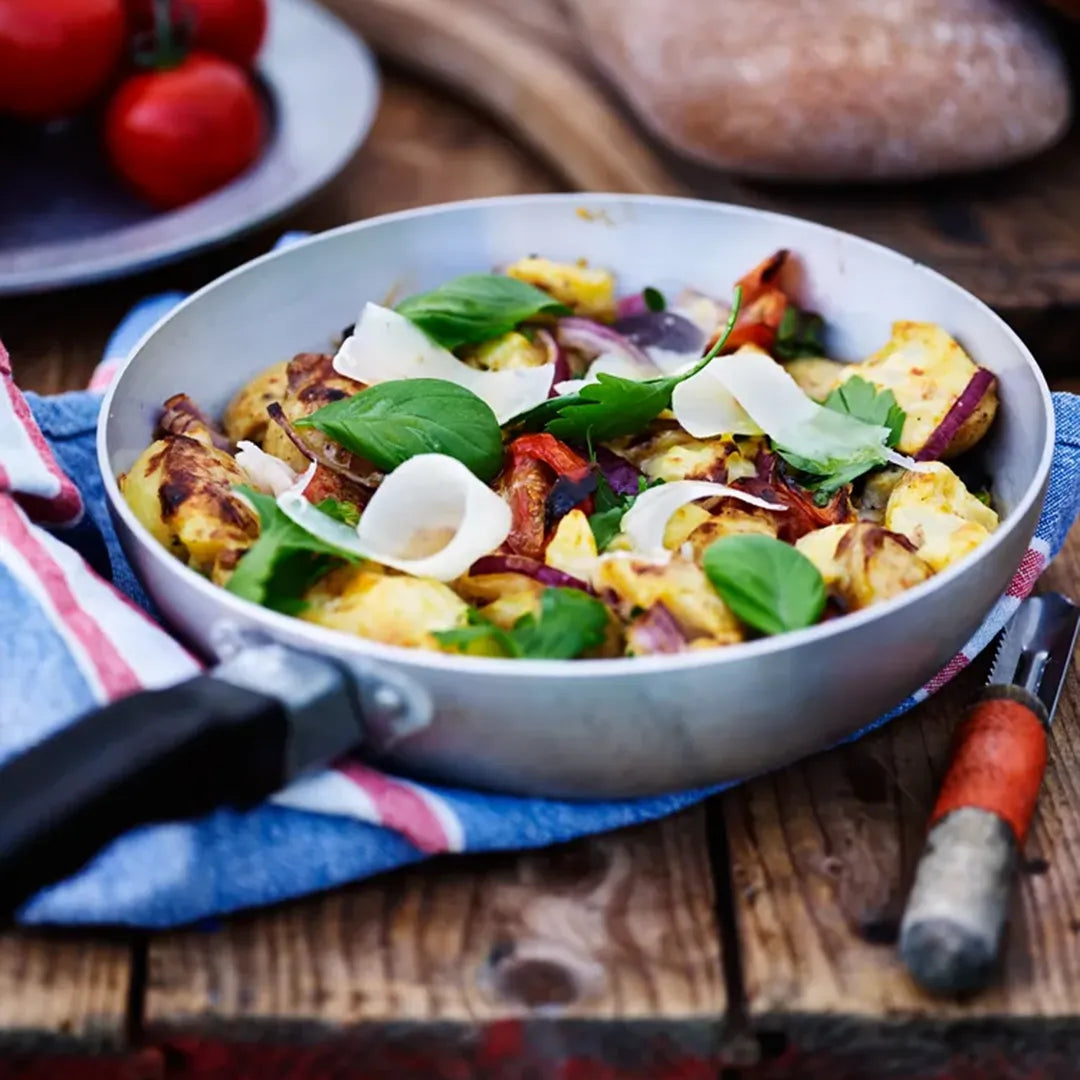 A tip top recipe to use up leftover veg but with a fab Mediterranean twist
Serves: 1 for lunch or 2 as a side
Difficulty: Very easy
Ingredients
Leftover Veg (including mashed or roasted spud)
260g Jar Pitted Kalamata Olives
1 Onion (finely chopped)
Salt
Freshly Ground Pepper
Method
Drain the Olives pouring half the Oil into a larger frying pan. Heat and add the chopped Onion and fry gently for 3 mins or until soft.
Meanwhile roughly chop and mash up your leftover Veg before adding to the pan along with as many Pitted Kalamata Olives as you feel like. Turn up the heat and fry for 10 mins turning frequently until it gets some colour.
Press firmly into a cake – leave for 1 min and then flip and repeat. Slide onto plate and serve with some fresh green leaves or poached eggs. You could also add some shredded chicken or lamb.