Bacon, Olive & Cheese Muffins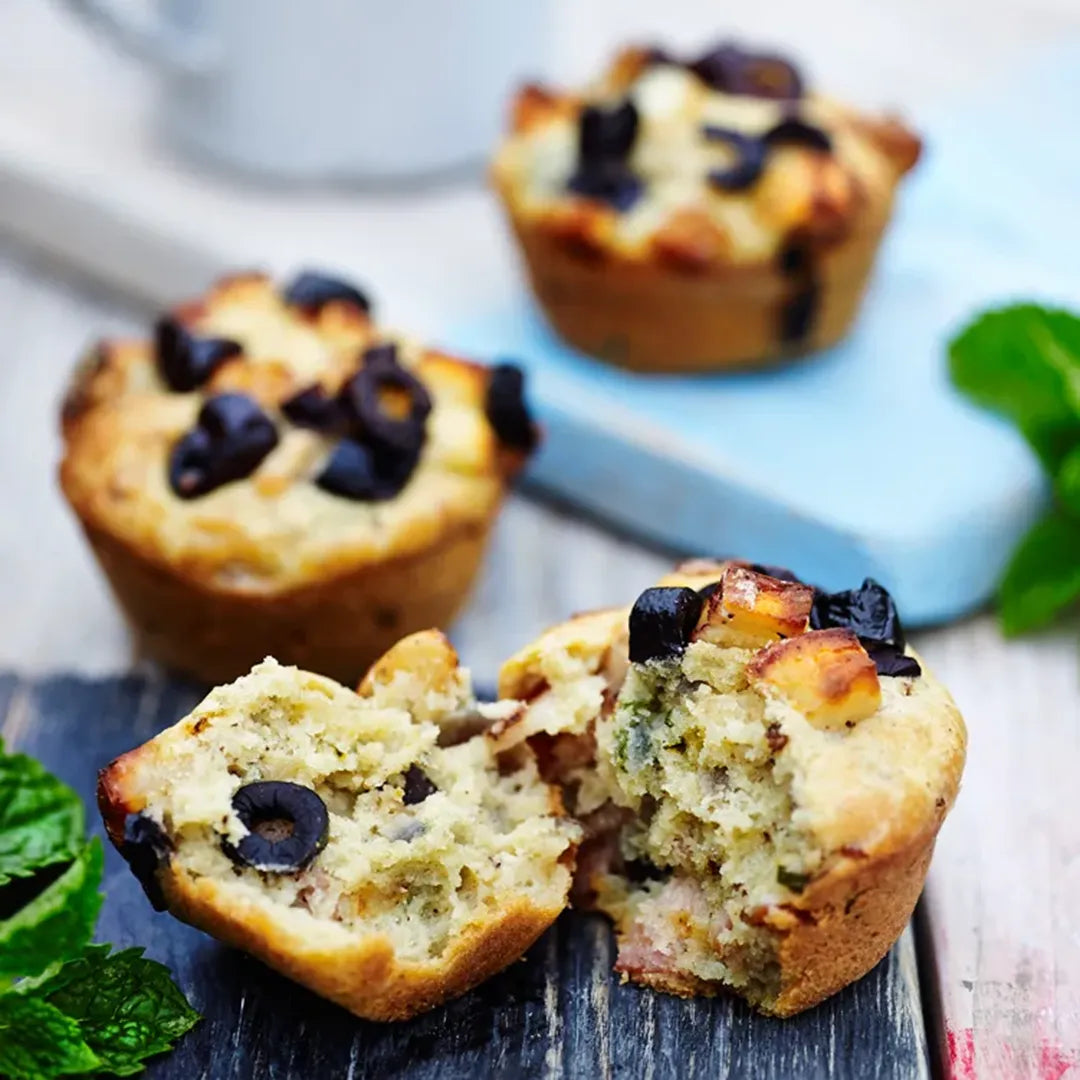 Snack happy with these little beauties. They also make a good Breakfast Muffin…
Serves: Makes approx 10
Difficulty: Not too tricky
Ingredients
1½ cups Self-Raising Flour
1½ tsp Baking Powder
1 Tbsp dried Mint
¾ cup Olives Et Al Olive Oil
1 cup Milk
1 Egg
½ cup warm water
½ Brown Onion, finely chopped
4-6 Bacon Rashers, cooked and roughly chopped
1 cup Olives Et Al Pitted Kalamata Olives, chopped
250g Haloumi Cheese, finely chopped
Method
Preheat oven to 190°C. Spray a 12-hole muffin tin with cooking Oil. Put Flour, Baking Powder and Mint in a large bowl. Mix to combine.
In a second large bowl put Oil, Milk, Egg and Water. Stir to combine. Make a well in center of dry ingredients. Add oil mixture. Mix to almost combine. Stir Onion, Olives, Bacon and Haloumi into batter, reserving 2 Tbsp Olives and ⅓ cup Haloumi. Mix until just combined.
Spoon batter among prepared tins. Top with reserved Haloumi and Olives. Bake for 20-25 minutes or until golden brown. Cool in tins for about 5 minutes, then turn out and serve warm.