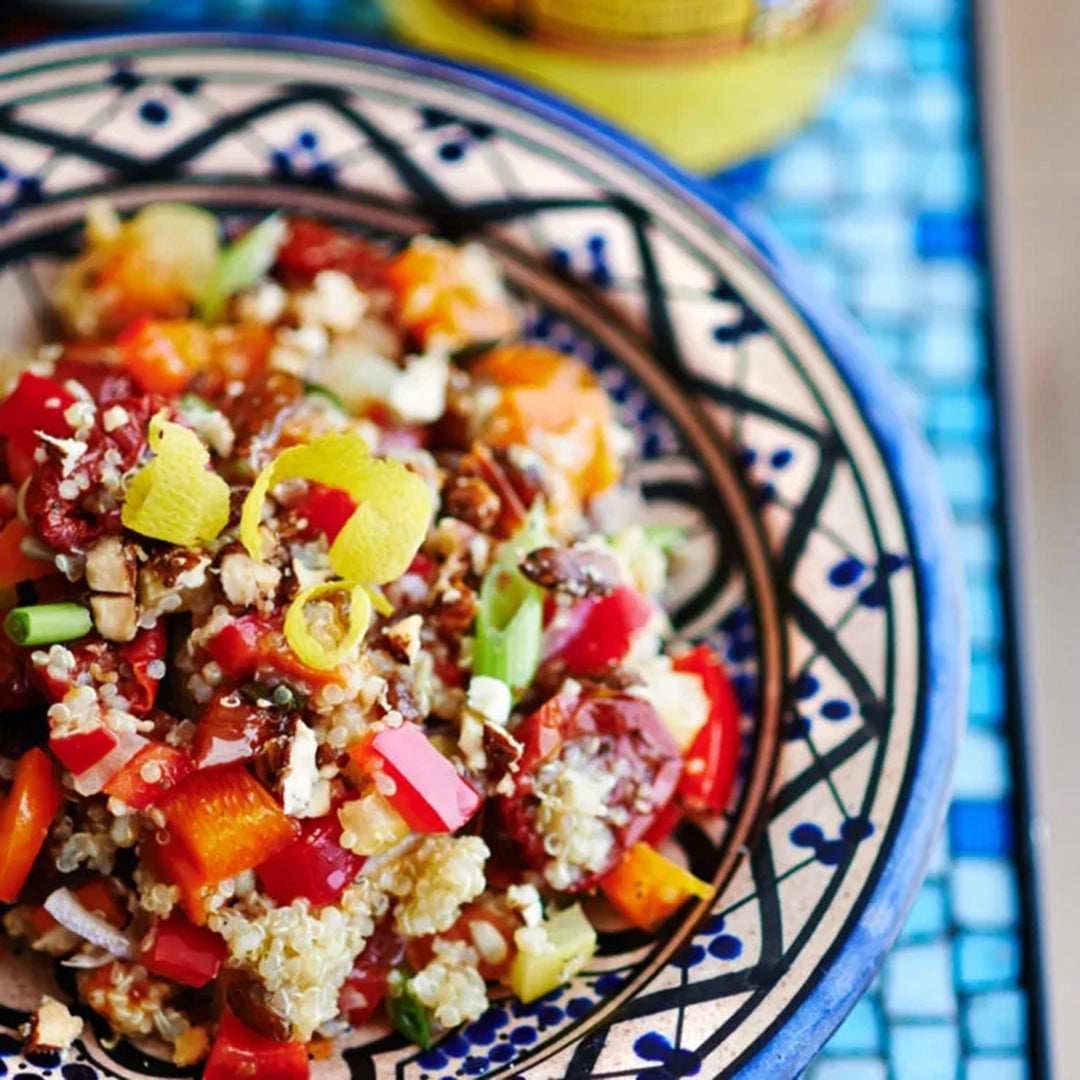 A favourite from our delis – we make this most weeks – it's simple, tasty and very popular.
30 mins / Not too tricky / Serves 2
Ingredients
50g Quinoa
1 Red Onion – diced
3 Mixed Peppers – deseeded and diced finely
1 Olives Et Al Preserved Lemon – rinsed and chopped (see note below)
30g Dried Apricots finely chopped
30g Sultanas
1 tsp Sumac (optional)
1 tsp Za'atar (optional)
30g Ground almonds
3og Sunflower seeds
Method
Prepare the quinoa according to the instructions and set aside.
Prepare all other ingredients.
Once you've diced and chopped everything mix it all together in a bowl, add a generous glug of Olives Et Al Extra Virgin Olive Oil and that's it.
Serve with Chicken Tagine or anything else that takes your fancy.
The two optional ingredients are not strictly speaking Moroccan but if you do use them they'll add a wonderful depth and flavour to the overall dish.
Important Note on Preserved Lemons – these are intensely salty and they should be rinsed before use. After rinsing discard the flesh and chop the peel finely – counter intuitive but it works. Discard the flesh, eat the peel.