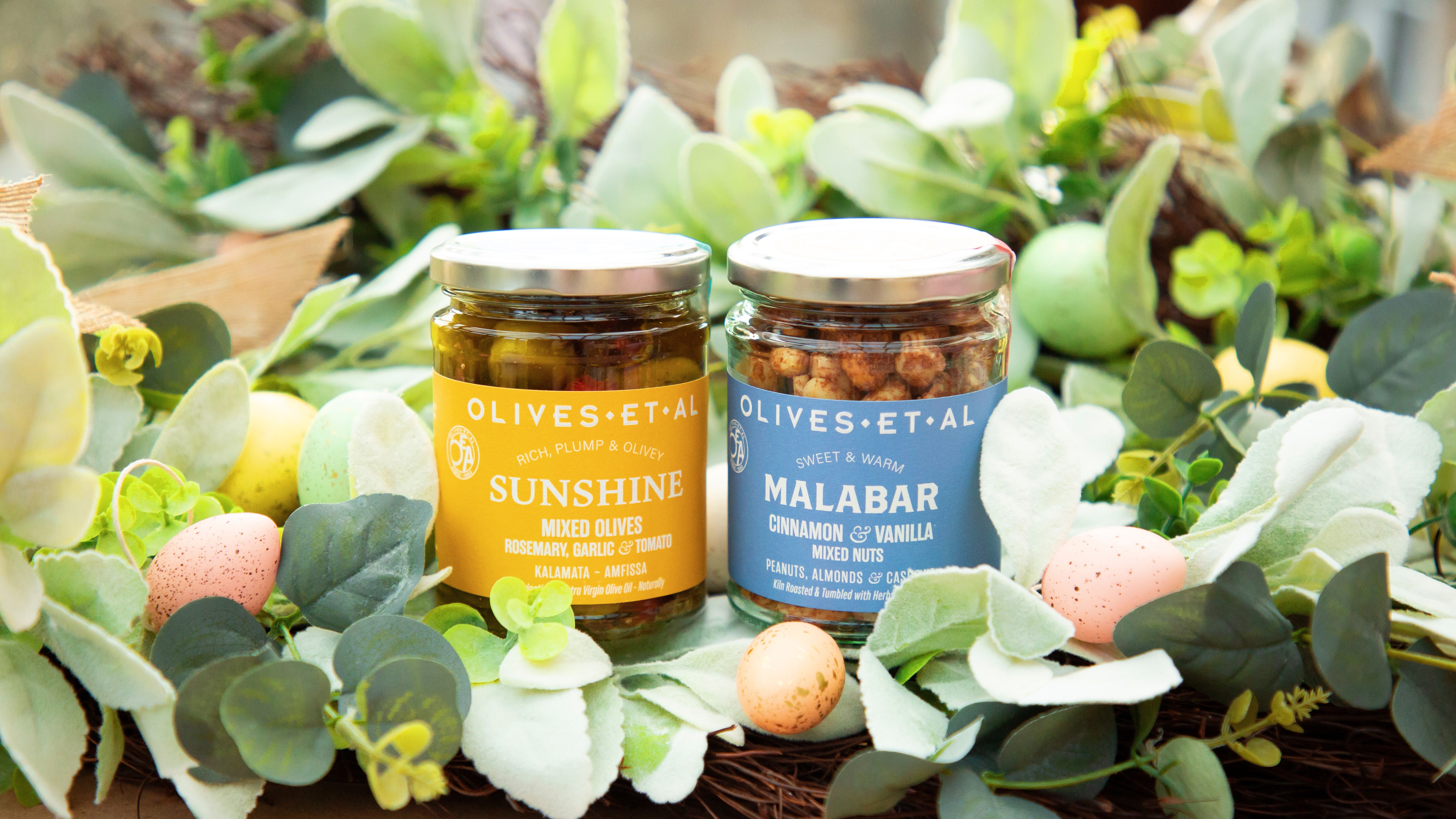 Well, it's finally Spring, with Easter just around the corner and sunshine on its way…
In fact our sunny new look is already here, across our range of Olives and Kiln Roasted Nuts for retail.
(Plus we're working away behind-the-scenes on bringing the new look to our unique Dressings & Marinades ahead of Summer … and we may even have a few new recipes in store for you too!)
But for now, we're all about the arrival of Spring and the Easter weekend just around the corner.
For us, Easter is the real kickstart to the year for retail, and the first signs of al-fresco dining for pubs and restaurants. Drinks & antipasti with friends, back out in the garden at long last!
Here's hoping that the Easter weekend gets people out and about to shop, eat & drink … and that the Great British weather does indeed turn out nice again!