Recipe Collaboration — Loaded Hummus Platter with Cheshire Cheese Co.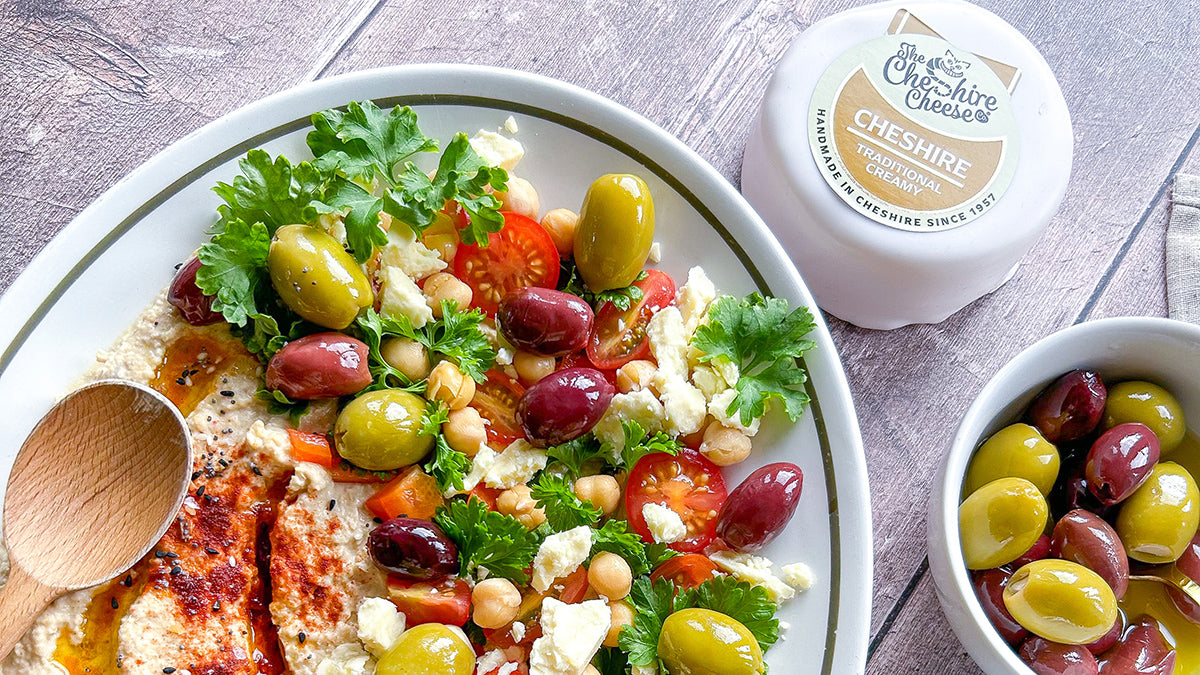 Bring some Sunshine to your platter! We've collaborated with The Cheshire Cheese Company to bring you the ultimate loaded hummus platter, perfect for Summer; it's a great crowd-pleaser. This recipe is ideal for your next BBQ, Summer get-together or for sharing with friends as a mid-week snack. To make it unique, you can top this platter with any of your favourite toppings.
Ingredients
500g of your favourite hummus, homemade or shop-bought
50g chickpeas, drained
Handful of cherry tomatoes, cut in half
¼ red pepper, diced into cubes
Parsley to garnish 
Paprika to garnish
Method
Take your favourite serving tray or platter dish and spread the hummus onto the tray.
Add our Sunshine Rosemary & Garlic Olives and generously add the Cheshire Cheese and the remaining toppings.
Drizzle with Olive Oil, sprinkle paprika and garnish with parsley.