Tomato & Strawberry Summer Salad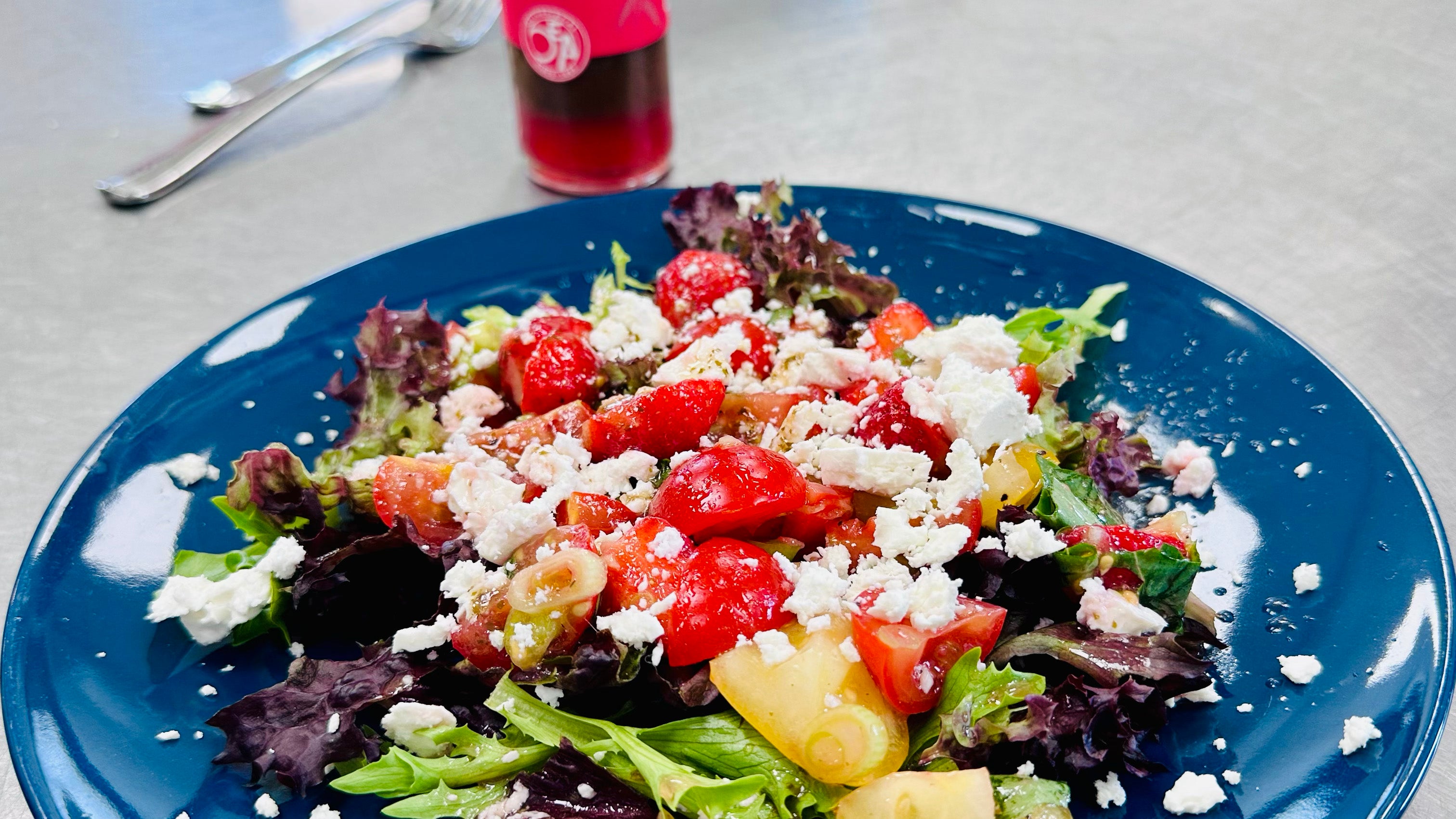 Ingredients
Strawberries, halved or quartered
Heritage Tomatoes, cut to similar size of strawberries
Spring Onions, trimmed and sliced
Fresh Garlic (not purée)
Basil leaves, torn
Sea Salt
Black Pepper
Feta Cheese
Salad leaves for each as required
Method
Halve or quarter the strawberries and tomatoes so that both are equally sized, and finely slice the spring onions (not diagonal), then crush and finely chop the garlic, tossing all together gently in a large bowl
Add the Olive Oil and season with Salt and Pepper, then tear the basil leaves and stir through.
To Serve: Plate with leaves at the base of the plate, add 175g of the Strawberry & Tomato salad mix. Crumble over 15-20g of Feta and dress lightly with the Raspberry & Mint Dressing. Garnish with Basil and Cress and serve.